zł179.00
Proper functioning of respiratory system.
zł399.00
Proper functioning of locomotor system.
zł229.00
The optimal combination of ingredients for...
zł99.00
Optimal post-workout regeneration. Doping free! 
zł99.00
Rapid  muscles recovery after training.  
zł249.00
Development of strong and healthy muscles
zł209.00
Eliminating stress and anxiety symptoms.
zł238.00
Protection and regeneration of the...
zł549.00
Regeneration and protection of the locomotor...
zł128.00
Highly absorbable set of vitamins, minerals and...
zł99.00
Nourishing serum, moistured and flexible hooves.
zł149.00
Skin cream with CBD and beta glucan for horses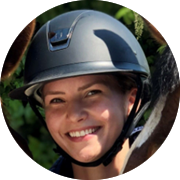 Julia Jaglarz
Razem z Gronkiem bardzo dziękujemy HorseLinePRO za kompleksową i profesjonalną opiekę suplementacyjną. Cokolwiek przychodzi mi do głowy, co mogłoby pomóc moim koniom, okazuje się że jest to tutaj dostępne. Od specyfików na mięśnie, energię, uspokojenie, układ trawienny czy odporność aż po regenerujące wcierki i smary do kopyt.
ikonki na stronie głownej
Doradztwo dietetyczne
Profesjonalna darmowa opieka suplementacyjna

Program lojalnościowy
Atrakcyjne rabaty dla stałych klientów za zakupy

Testy kliniczne
Skuteczność produktów potwierdzona badaniami